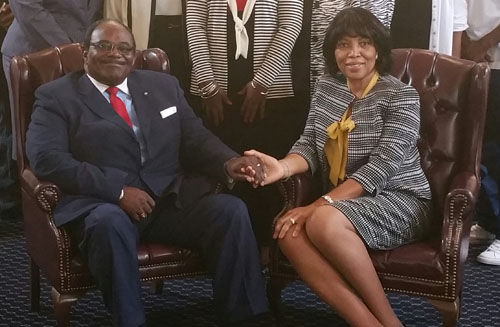 Senior Pastor, Dr. Wesley E. Greene, Sr., founded Amazing Grace World Outreach Church in 1998 in the family room of the Greene home. He accepted his call to ministry in 1986, and has served in various capacities since that time. He is a native of Kansas City, Missouri and has lived in Jonesboro, GA for more than thirty years. In addition to his ministerial duties, Dr. Greene is a prominent businessman in the Clayton County community. He has served as the Chairman of the Clayton County Chamber of Commerce, a board member and Vice Chairman of the Clayton County Water Authority, Man of the Year 100 Black Men of South Metro, a life member of the NAACP, a member of the Clayton County Rotary Club and numerous volunteer appointments to local boards.
Dr. Greene is a scholar, having completed his early education in the Lee's Summit, Missouri and completing his Doctorate in Theology from North Carolina college of Theology. He has served as a volunteer chaplain in the Clayton County jails for more than twenty years. He is a founding member and served as president of the Association of Christian Ministers of Clayton County. He was recognized by the Atlanta Business Journal as one of the "100 Most Influential Pastors" in Georgia.
Dr. Rose Marie Greene is the Co-Pastor of Amazing Grace World Outreach Church. She accepted the call to the ministry in 1985, and was later licensed and ordained. She is a native of DeKalb County, GA, and began her professional career in banking and finance, where she held the office of Branch Manager for Decatur Federal Savings and Loan (now Wells Fargo) until 1982 when she joined her husband in business. In addition to the role of Co-Pastor, she served as a Board Member and Past Chair of the Clayton County Marriage and Family Initiative, Past Chair of the Clayton County Commission on Children and Youth, member of the National Christian Coalition for Marriage and Family, and is a volunteer chaplain for Clayton County jail. She has also served on the Board for United Way in Clayton County, the Advisory Board to two Superintendents for Clayton County Schools, Community Advisory Board member to the former President of Clayton State College and various other community roles. She earned a Doctorate of Theology from North Carolina College of Theology.
Dr. Rose Marie Greene is a sought after marriage/family conference speaker. The Greene's are anointed Marriage Champions and are featured in the marriage documentary "Still Standing."
They have been married for over forty years and are the blessed parents of seven children, eleven grandchildren and six great grandchildren.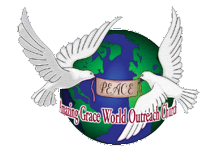 Amazing Grace World Outreach Church
Copyright © 2022. All Rights Reserved.
Powered by Kingdom Church Websites